Posted By: admin | Categories: Events, Uncategorized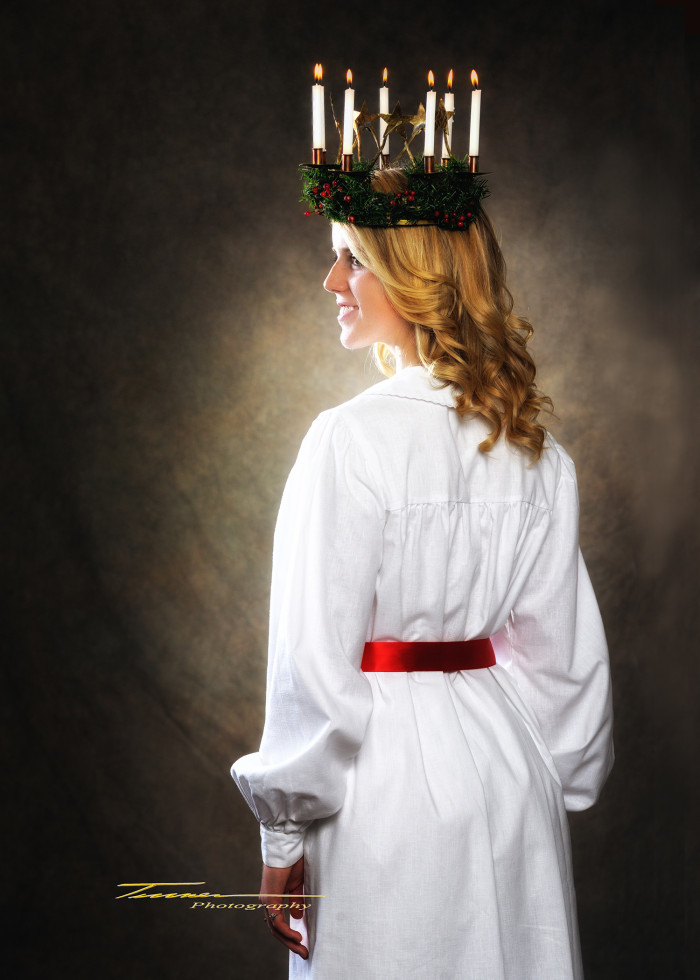 The legend of Saint Lucia tells the story of a young girl, clad in a white gown with a red sash, her head surrounded by a halo of light, who appeared to bring hope, warmth and food to those in need during a time of famine in Sweden. Traced back to Italy around 304AD, it's not clear when the Swedes adopted the legend of Lucia. With the coming of Christianity to Sweden around 1200, it's thought that missionaries shared the story of Lucia bringing food and drink to the poor.
This beautiful celebration is an important part of the holiday season in Lindsborg. Lindsborg's tradition of Lucia Festival will fall this year on December 14, one day after the true Saint Lucia Day, celebrated in Sweden on December 13th. The Lindsborg Swedish Folk Dancers have put together a beautiful day with Swedish folk dancing and holiday music culminating in the crowning of this year's Lucia, Smoky Valley High School senior Meagan De Vore. Lindsborg's Mayor, Bill Taylor, will crown "Lucia" at 3:00 p.m. at Bethany Lutheran Church in Lindsborg with a candle-lit service to follow. Interestingly enough, this is not the first time Meagan has had the opportunity to serve as Saint Lucia. In 4th grade she was chosen by her peers to be Soderstrom's Saint Lucia.
Share This Post: