Posted By: admin | Categories: Events, News, Travel, Uncategorized
The Lindsborg Swedish Folk Dancers completed a short but action packed trip to Minneapolis, Minnesota in June 25-29, 2015.  The annual summer tour is a way for the group to carry out our mission of preserving and promoting our Swedish heritage, and also a much deserved reward for this dedicated group of high school dancers and musicians.  LSFD extends its sincerest thanks to the Smoky Valley Community Foundation and its Heritage Fund for a grant that assisted with funding of this summer's tour.  The group owes its long standing success to the support of the community and groups like the Smoky Valley Community Foundation.
The trip began with a fun stop in Elkhorn, Iowa to visit the only authentic operating Danish windmill in the United States.  The windmill was dis-assembled in Denmark and re-assembled in this small Iowa town that resembles Lindsborg with its ongoing commitment to the heritage of its settlers.  We enjoyed a delicious lunch at Larsen's Pub where many of us partook of the BEST pork tenderloin sandwich in the state of Iowa.  (They're not exaggerating.)
Our first day in Minneapolis included the obligatory visit to the infamous Mall of America followed by a delightful late afternoon stroll through the Walker Sculpture Garden.  (This writer's preferences may be evident.)
The evening's activity was participation in the Tapestry Folk Dance Center's International Dance Class. We taught  a couple of dances and learned dances from several different countries.
Saturday began with a visit to the American Swedish Institute. We enjoyed a Hagstrom Guitar exhibit, an exhibit titled "The History of Swedish Music in Three Minutes or Less".  We ended our visit with a lunch catered by the Institute's award-winning Fika restaurant. It was a pleasure to be welcomed by ASI president and Lindsborg native Bruce Karstadt.
On Saturday afternoon, we joined Above the Falls Sports for a kayak tour of the Mississippi River. Perfectly suited to amateurs such as ourselves, this provided a unique view of downtown Minneapolis and time to enjoy the milder Minnesota weather.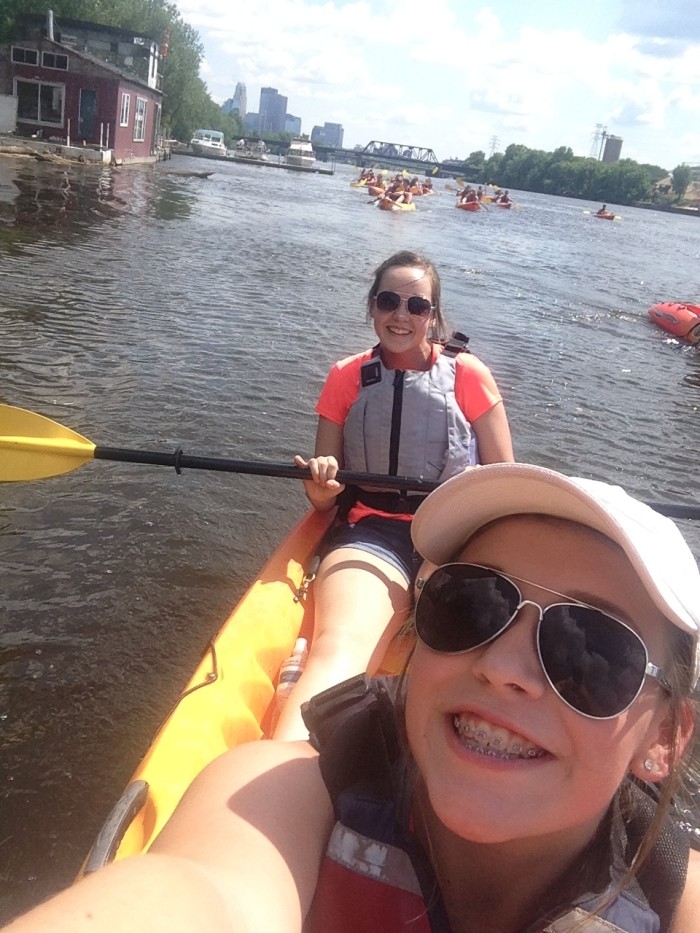 Saturday evening featured a delightful performance at the Dassel Area Historical Museum. It was a pleasure to be reunited with former Lindsborg residents Pastor Charles and Karen Humphrey, currently of Saint Paul, Minnesota.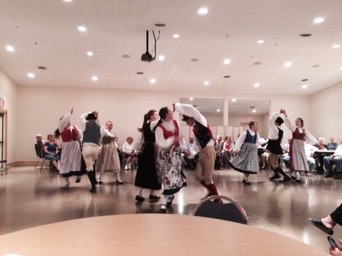 On Sunday, June 28 the group attended the first ever Scandinavian Summer Festival in Minnehaha Falls Park. This event represents the first combined effort of the former Svenskarnas Dag and Norway Day Festival. The event included a different angle of some familiar Lindsborg festival traditions, as well as some unfamiliar traditions. Dancing around the Maypole, and posing with Miss Svenskarnas Dag 2014.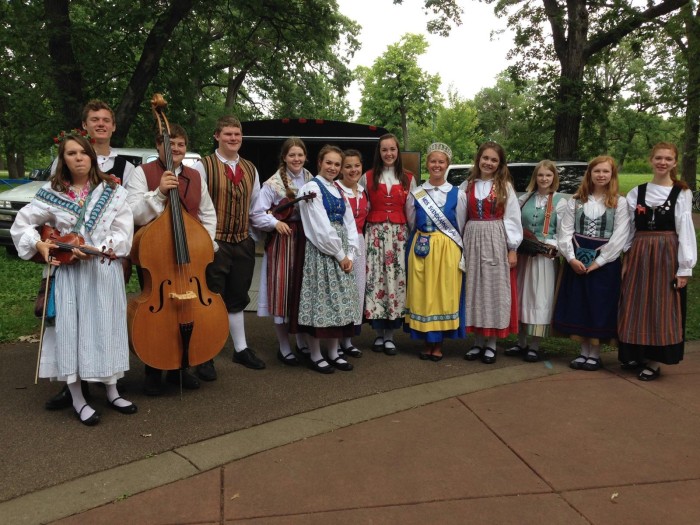 The final activity of the trip was a Sunday evening performance at Stonecrest Presbyterian Home in Saint Paul. Activity director Renee Vaughn commented on Facebook "Tack sa mycket! You brought so many smiles to the faces of people tonight at Stonecrest. You have such wonderful charisma nd talent. We were blessed to have you perform for us."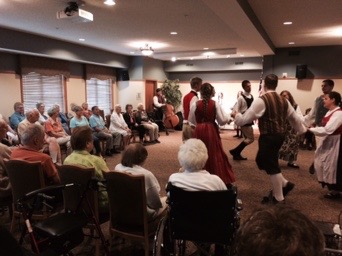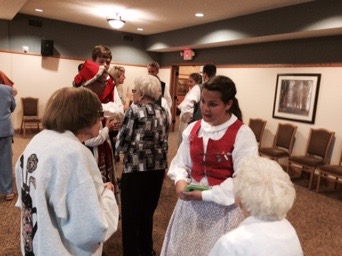 Share This Post: