Posted By: admin | Categories: Colorado 2013, News, Travel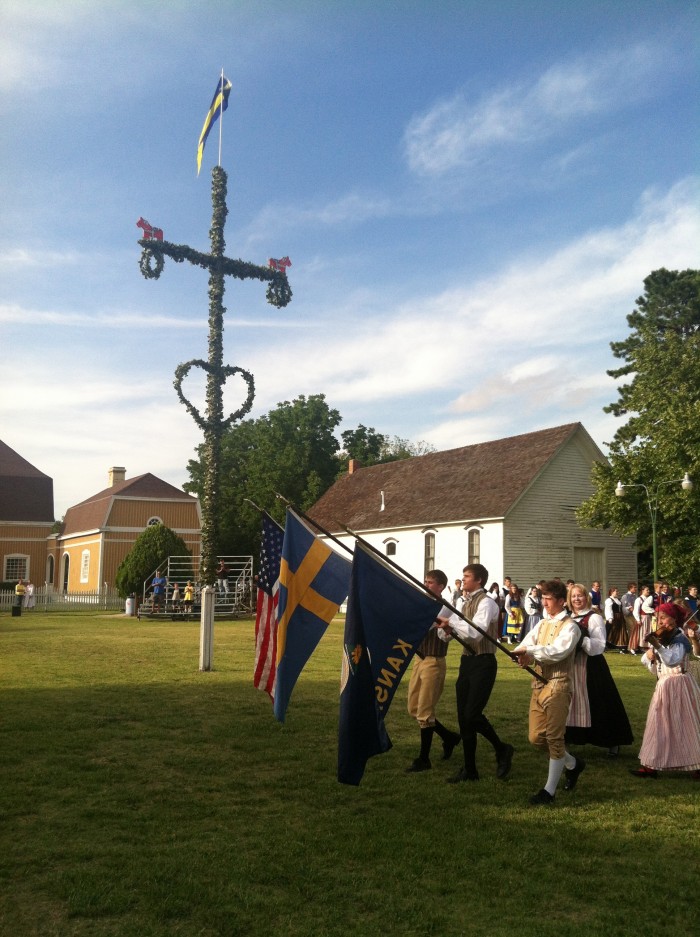 The Lindsborg Swedish Folk Dancers will tour central Colorado in June 2013, including an appearance at an Estes Park Midsummer celebration. The five day trip will begin on Wednesday, June 19 with an evening dance-sharing event with the Swedish Folk Dance Club of Denver. This is not a public performance, but if you would like to take in this collaborative event, please use the contact us form for more details.
After some fun in the Denver area including Elitch Gardens and a tour of Mile High Stadium, the Lindsborg Swedish Folk Dancers are pleased to offer a performance at the Colorado Covenant Village at 7:00 p.m. on Friday, June 21, 2013. Then it is on to Estes Park for the Scandinavian Midsummer Dance Festival on Saturday, June 22. The festival will be held from 10 am to 4 pm at Performance Park Amphitheater, 417 West Elkhorn Avenue, Estes Park. The festival will include raising of the Maypole, music, dancing performances and audience participation, and Viking re-enactors.
On Sunday June 23, members of the Lindsborg Swedish Folk Dancers will offer a call to worship at the 11:00 service at the historic Ryssby Church. Located southwest of Longmont, Ryssby is operated and maintained by First Evangelical Lutheran Church of Longmont, a congregation with many connections to Bethany College and the Lindsborg community. A performance will follow the worship service at 1 pm.
The dancers will enjoy the YMCA of the Rockies Estes Park Center during their stay in Estes, and hope to have the opportunity to enjoy the magnificent Rocky Mountain National Park.
Share This Post: